I loved this episode so much, for so many reasons. It had all the love, we got a little bit of Dean history, and it was interesting. Adam Glass outdid himself.
I think I'm going to take a lot of heat for this, but what I take away from that episode is that John Winchester was a terrible father. He didn't know he was a terrible parent – in his eyes, everything he did was for his kids. And, to be honest, I can't say that I wouldn't be a terrible parent under the same circumstances, in a world like that; but a terrible parent he was.
I am not writing a vilification of him, I am more than aware that he did what he had to do under those conditions. If we lived in a world that had one tenth of the events that happen on the show, we would all be walking around with a Glock in our pants too. But the fact remains that he was the one who chose to chase after revenge, and dragged the boys along with him.
I don't hate the John Winchester character, in fact I have much sympathy for him: he lost his wife, his house burned down, he gave up his life in pursuit of a demon (a few times), he had to leave the kids he obviously loved many, many times in places he wasn't entirely sure were safe, and for long periods of time. I feel love for him for the sacrifices he ultimately made for his family, which were sacrifices any parent I am sure would make for their child.
It was ultimately his love for his family that tore him away from his kids and his kids away from their childhood. In the pursuit of revenge he lost sight of everything that should have been most important.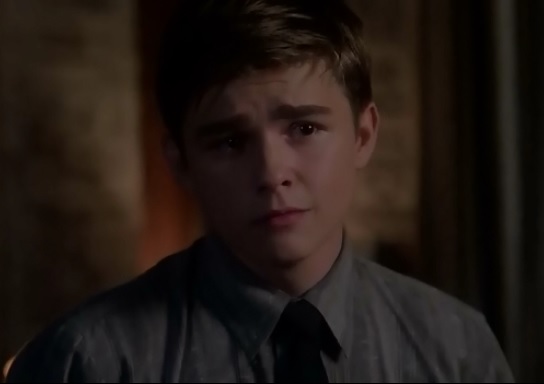 So he was a terrible father. We love him anyway, because we know the decisions he makes are based on a need to keep them safe. But, unfortunately, just because decisions are made from a good place doesn't mean they are the right ones for everyone involved. Dean and Sam never had a childhood to speak of, and the closest Dean ever got was in this episode. Because John had ingrained in Dean the need to always watch out for Sam, of course he gave it all up without question when John showed up. But the anger was there in Dean's mannerisms, and we catch a quick glimpse of regular kid Dean, and how badly he wanted to hang on to that while knowing he never could.
It's a shame, really – but we wouldn't have a show if it wasn't written the way it was. That's the beauty of fictional characters: we can love them and hate them, but the fact remains that in all of their flawed beauty they are the way they are for a reason. We can bitch and moan about characters we don't like, and how horrible they are and that we think they should do X, Y, and Z, but we should be careful what we wish for because changing a character or storyline to suit our own individual desires takes away from the exact things we love about said characters and story lines. Even fiction does not exist in a vacuum, and even small changes in detail, whether it's a character trait or plot line, reverberates throughout the past and future elements of the show and changes it from the very thing we all love.
And, even with all of our different opinions, I think we can all agree that no one wants that to happen.